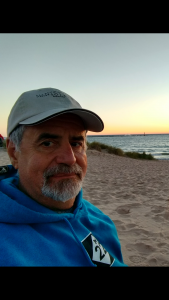 ★★★★★

based on

4

reviews.
Overall rating:
---
Customer Reviews
Simple pleasures-my dryer works again!
★★★★★
"
Russ is a prompt, reasonably priced, personable guy. My 20 year old dryer died and I was afraid it was going to be very expensive to fix. I had already perused the ads of the big box stores, just in case. Russ showed up when he said he would and went to work on the dryer. One zillion screws and a thermostat later, I am no longer beholden to the life of the laundromat with a fist full of quarters. Call Russ...he is awesome. His number is now in my book of contractors. (sort of a duplicate of Gilbert's list!)
"
Russ St. John, Appliance Repair
★★★★★
"
Not only did Mr. St. John respond to our call for help on the same day, he repaired / replaced the ventilation system on our vintage dryer with new state-of-the-art parts AND replaced the electrical outlet so we now have a good as new dryer! Mr. St. John's honest, professional demeanor, expert knowledge and calm efficiency is deeply appreciated! We trust Russ with all of our future repairs! Thank You!
"
Years of fixing my stuff
★★★★★
"
Russ has been fixing my appliances - at my house and my rental property for years! Fast, friendly, reliable, affordable. Highly recommended... A++!!!
"
"
Russ is a professional! Replaced vent cover for bathroom ventilation and did a thorough job. A trustworthy genuine person who I highly recommend.
"
---
Customers of this contractor, please leave a review below. Enter your full name for verification (we'll remove your last name before we publish your review).